Rebuilding of the Cluny School
Located near the Pondicherry downtown, "Cluny School for differently ables" facilitates 39 children aged 5 - 18 years. All of them are mentally disabled and some are physically disabled too.
The "nursery's of Cluny"
Sister Lucy, superior mother of the "Sisters Congregation of St Joseph of Cluny", manages the site including a hospital, a paramedical center and the orphanage where she grew up.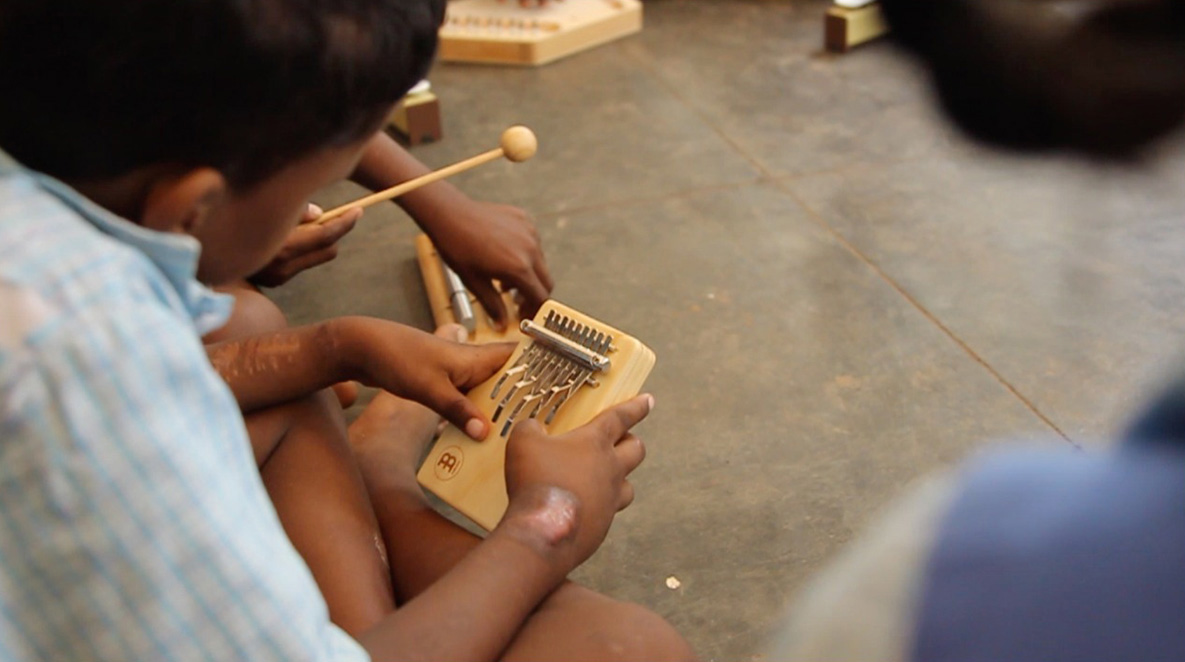 Music is a communication and pedagogical tool that makes it possible to establish a magnificent contact with children.
Osteopathy training courses
Osteopathy is a relatively poorly known area in India, and it may be a way to improve the life conditions of disabled people by delivering training courses to the physiotherapists.
Dance classes for children
The main idea will be to introduce the children to dance, a beautiful way to open the doors to another world and get them to test their artistic sensibility.